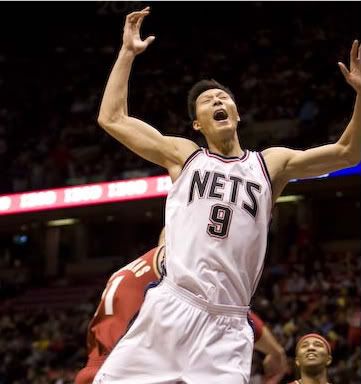 When Ryan Anderson was drafted by the Nets this summer, some of the pundits and critics in the league expected him to develop faster than Brook Lopez, the center the team drafted to solve their problems up the middle. While that hasn't exactly happened, with Lopez catching most of the spotlight from the press this season [as far as the Nets rookies are concerned, Anderson hasn't been too shabby either.
Scoring 12 or more points in six of his past 16 games, Anderson is beginning to understand what it takes to become a success in the NBA. However, the main reason why he's gotten an opportunity to play as much as he has been lately has had more to do with Yi Jianlian's injury than anything he's done specifically on the court. Despite the fact that he's played well in Yi's absence, no one knows what the future holds for either of them.
"He (coach Lawrence Frank) really hasn't talked about long term. He definitely will work Yi back in (until then) we might play together, me at the five and Yi at the four just to get him back in," Anderson told the Associated Press a few days ago. "The whole season I was playing behind Yi. It's funny how it works. If anything this stretch gave me more confidence knowing I can play big minutes."
Shooting five for 13 in 35 minutes in his first two games since returning, it's safe to say that Yi isn't exactly ready to retain his starting spot. That should give Anderson a few more games to show the Nets brass that he's the better player. Despite the fact that on paper Yi appears to be the better scorer and rebounder, I think Anderson is the grittier player and a much more explosive scorer. Earlier in the season, it was obvious that Anderson was the better three point shooter, but inconsistency has gotten the better of him since then. If Anderson can find a way to get hot from beyond the arc again, he may cement his spot in the starting five.
So far, since Yi's return, Anderson only has 13 points and has only taken eight shots in over 45 minutes of action. If he wants to be a starter in this league, that will have to change. Otherwise, the Nets will have to settle for a pair of underachievers at power forward, rather than one.
Photo by Bill Menzel